3 IN 1: VACUUM, MOP AND SWEEP
Regular price
Sale price
€49.95
Unit price
per
Sale
Sold out
Compleet Accessoiresset / Onderhoudsset voor de CleanDays XR500. Onze Premium kwaliteit onderdelen zorgen voor het behoud van de levensduur van jouw CleanDays Robotstofzuiger. Zo houd jij je Schoonmaak maatje in topconditie!

Dit Accessoires set bestaat uit de volgende onderdelen:
2 x Dweildoek
4 x HEPA filter
4 x Zijborstel
2 x Middenborstel
Belangrijk: Onderhoud van je Robotstofzuiger is erg belangrijk. Na elke schoonmaakbeurt dienen je filters goed schoongemaakt te worden. Vervang je HEPA filter wanneer je Robot aangeeft in de TUYA Smart APP dat dit noodzakelijk is om de zuigkracht en accuduur te behouden. De Zijborstels en de Middenborstel zorgen er voor dat het vuil naar binnen geveegd wordt, zodat de Robot het kan opzuigen. Ook voor deze onderdelen wordt er in de TUYA APP aangegeven wanneer je ze dient te vervangen.
Let op: Dit Accessoiresset is niet geschikt voor de CleanDays D2-001, D2-007 en de CleanDays D3-300MAX.
Share
View full details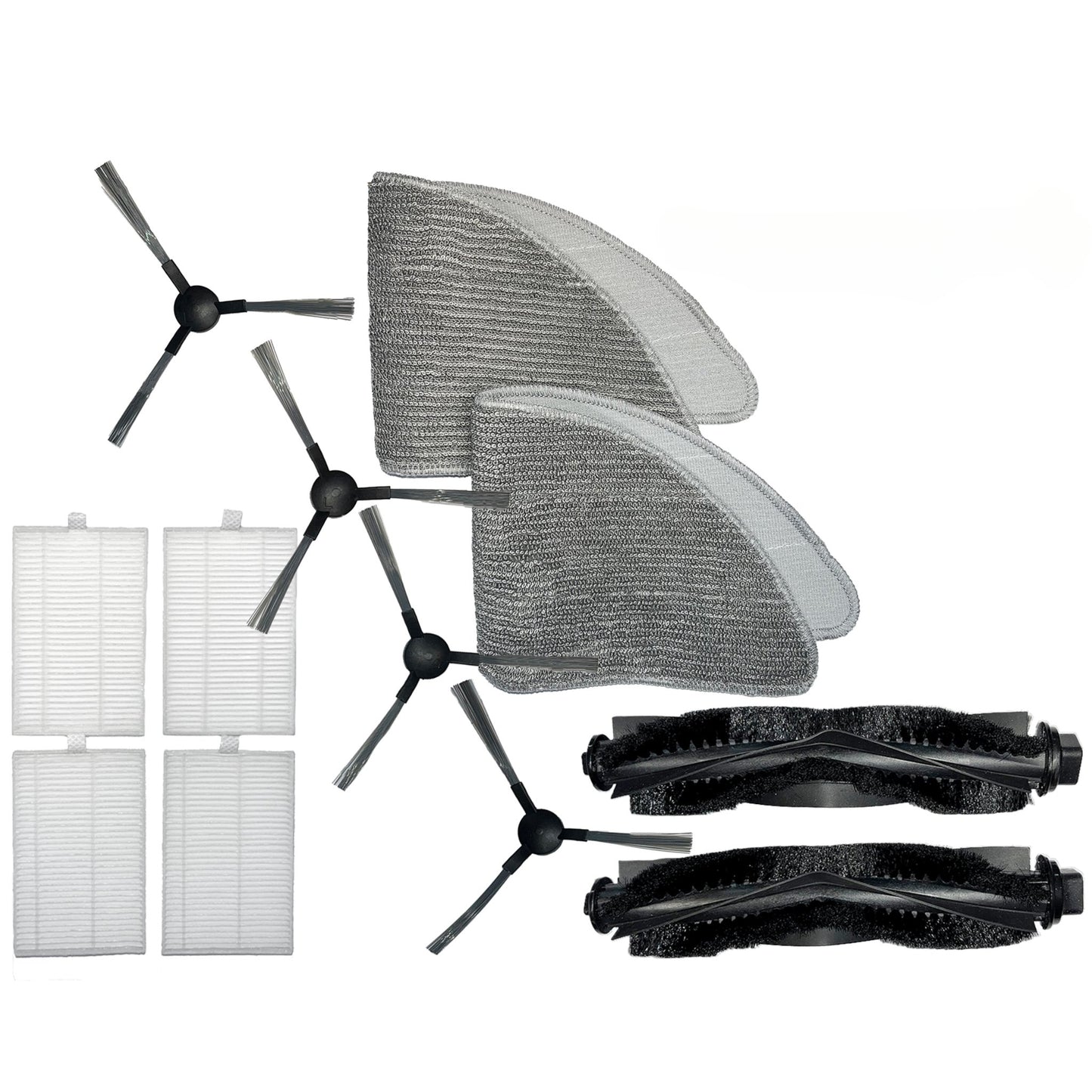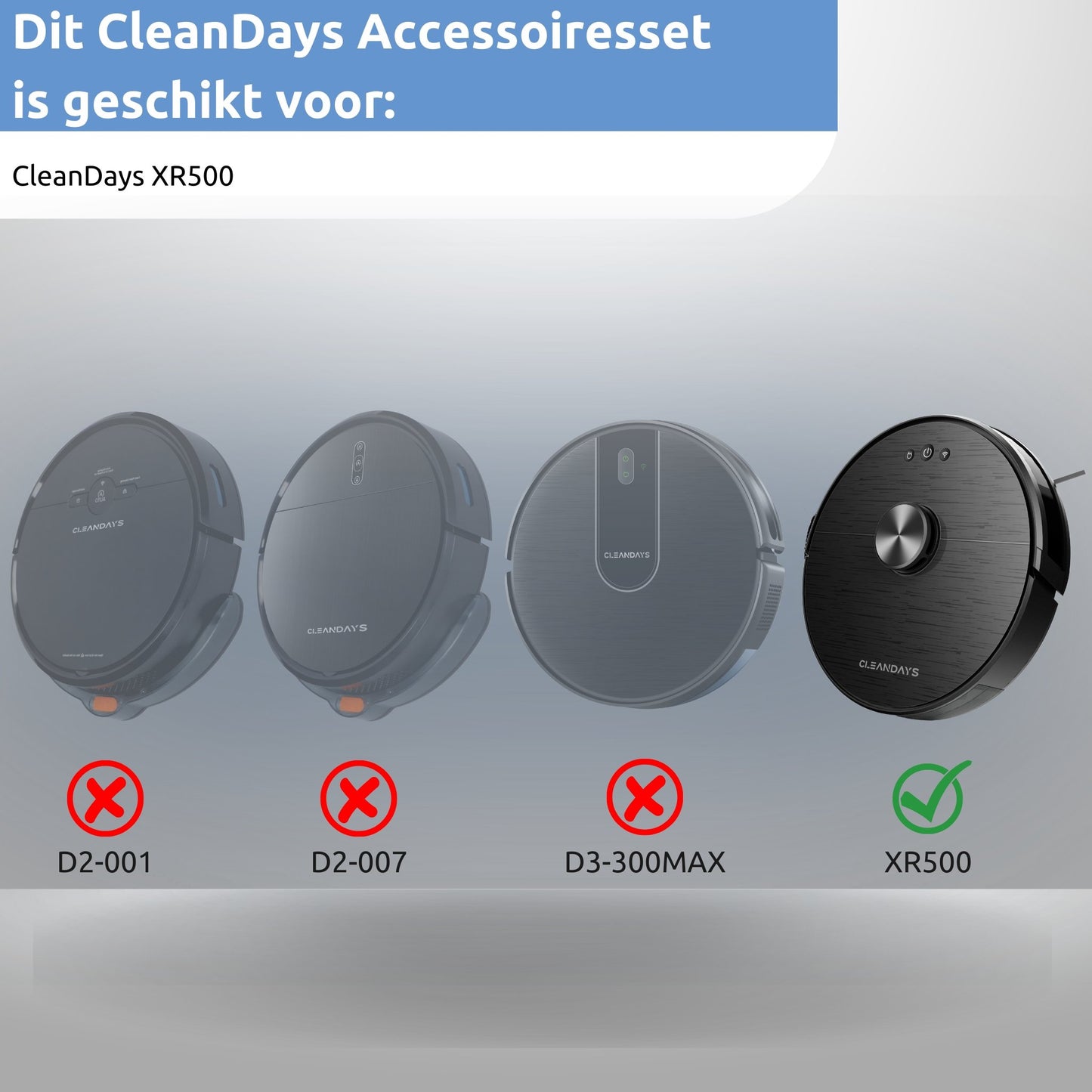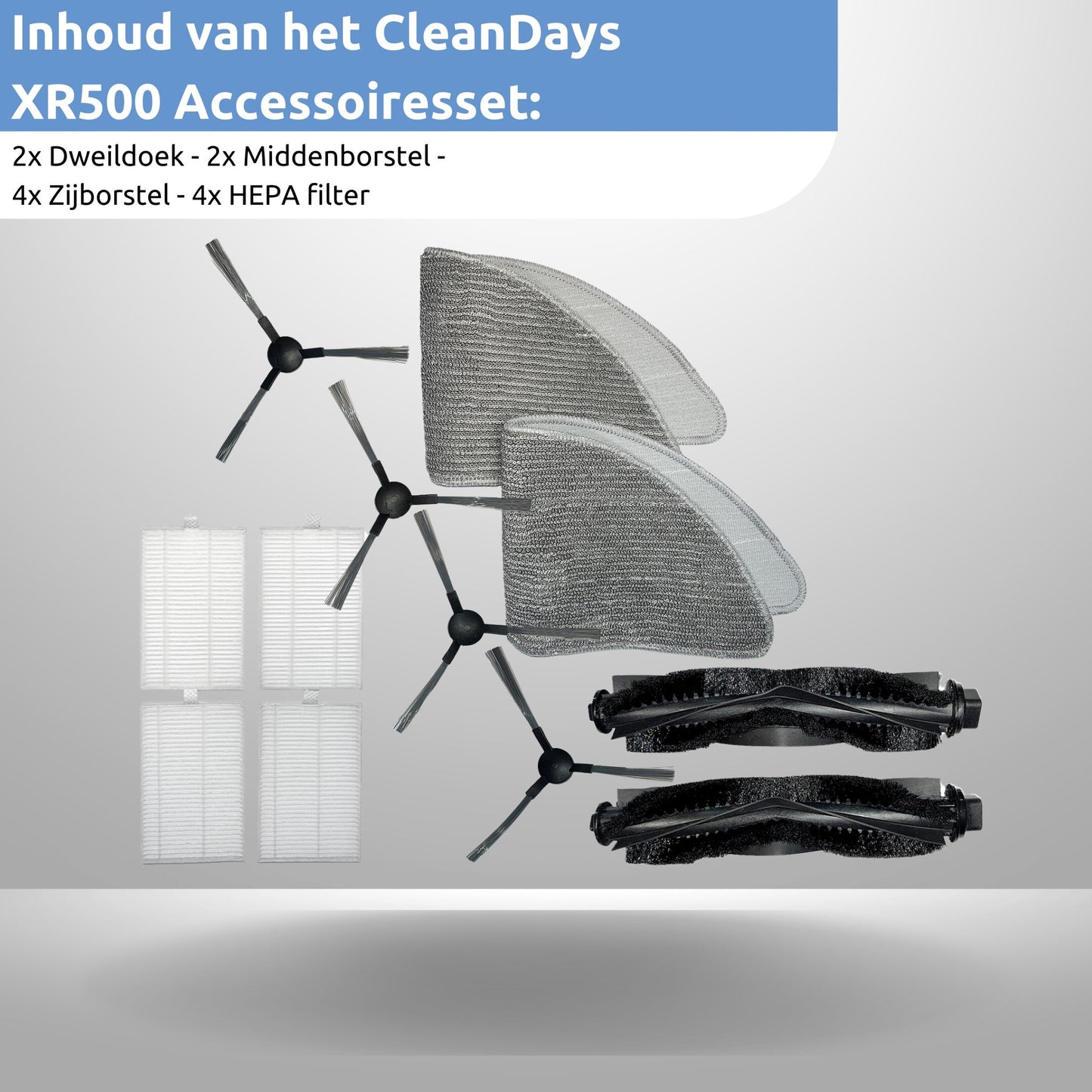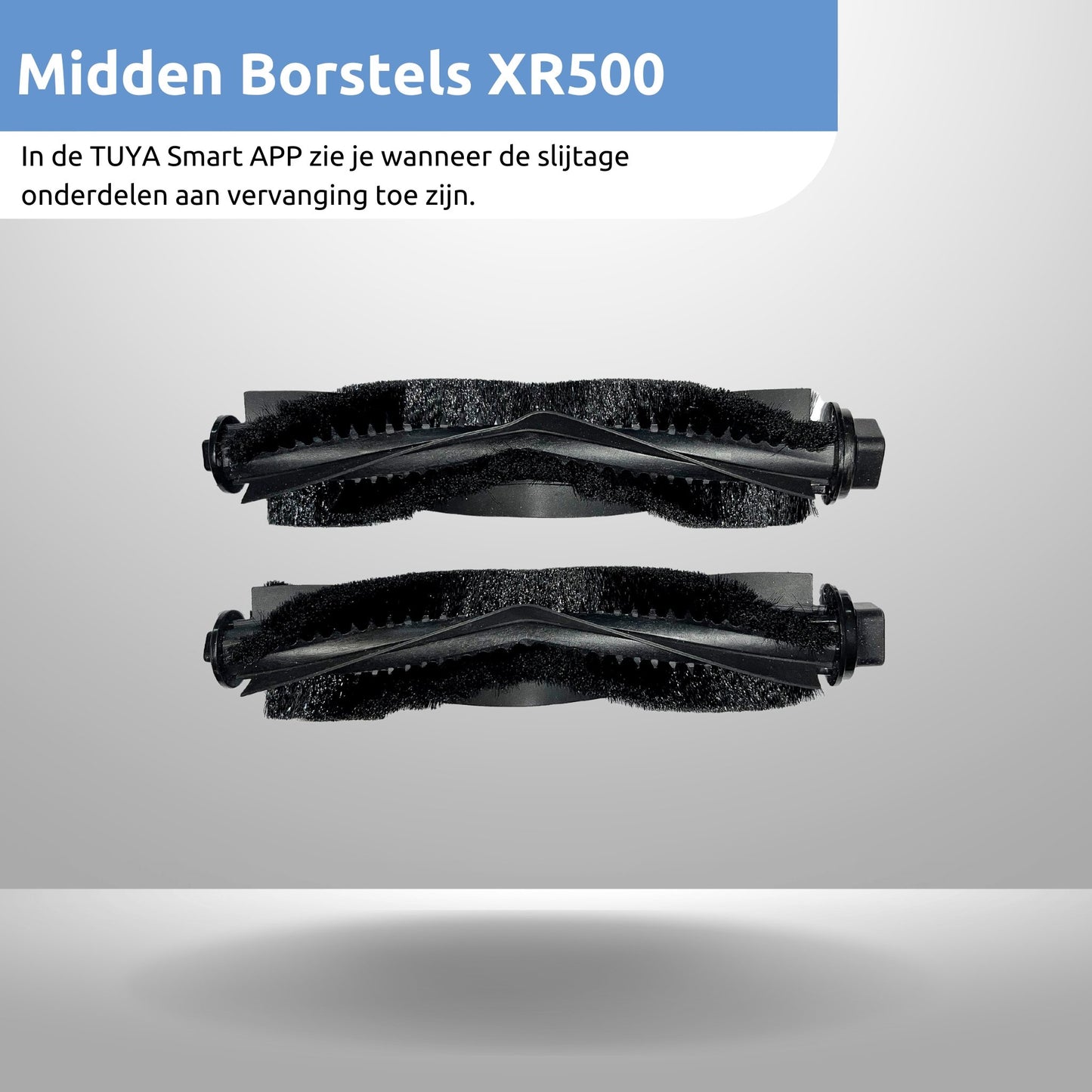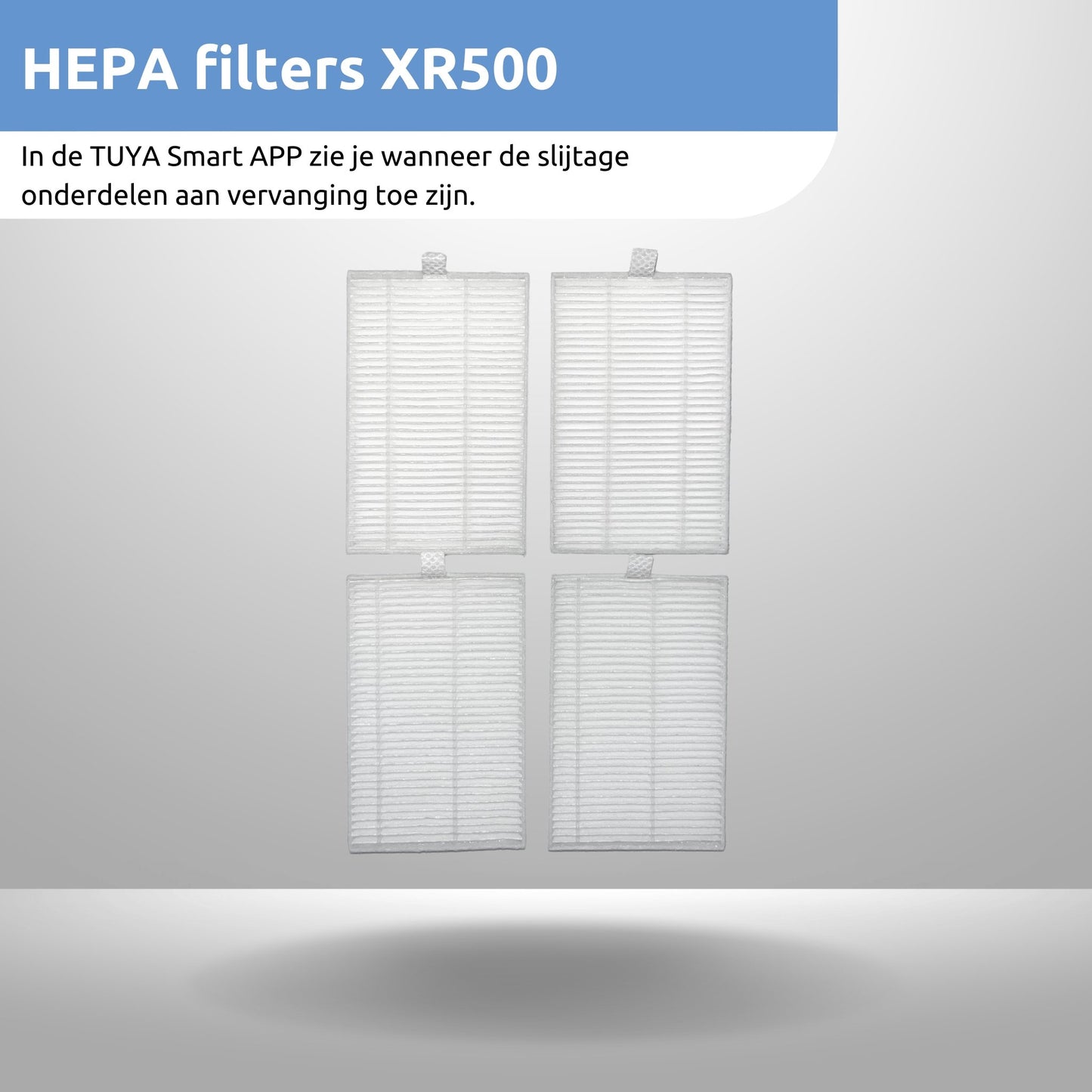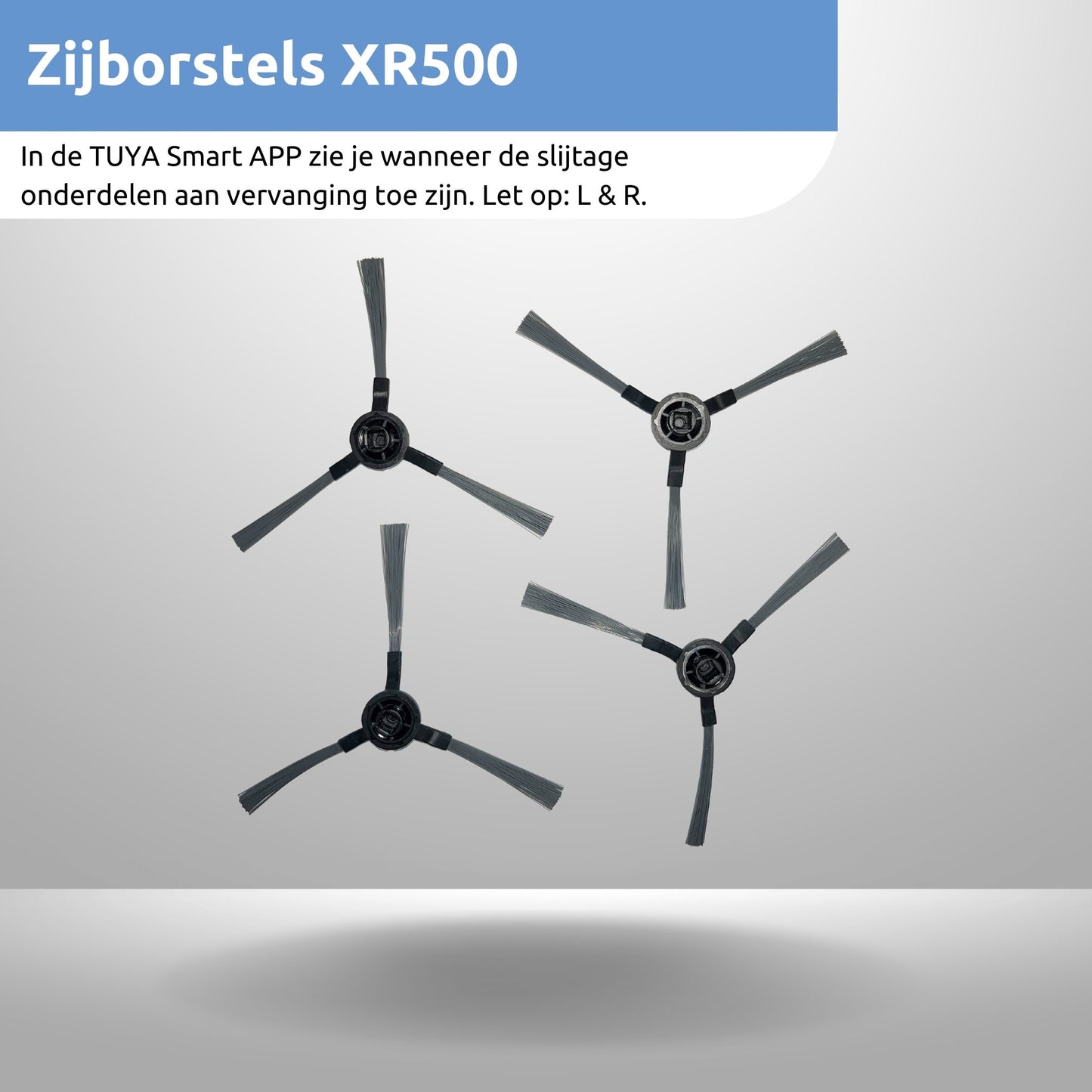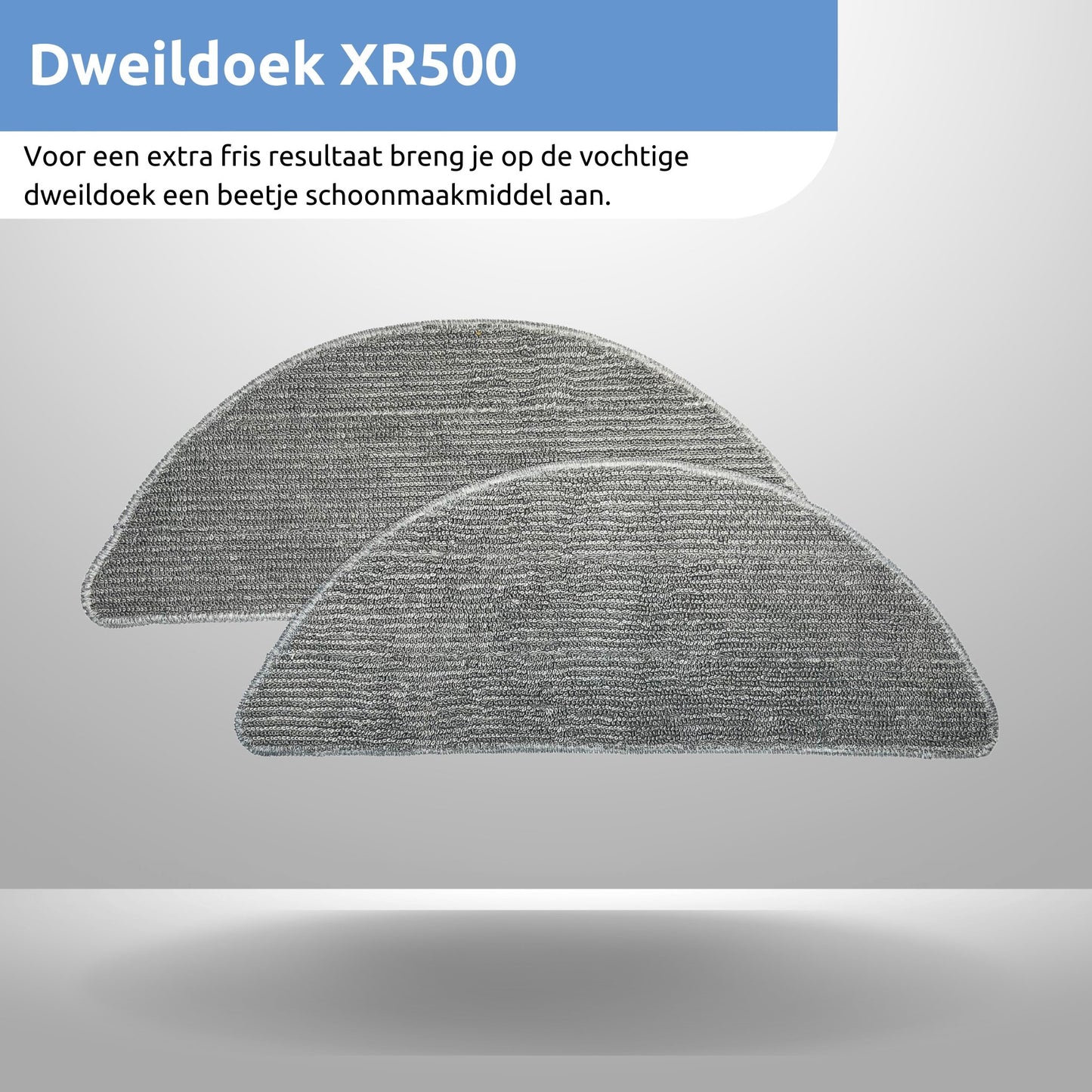 App Control

This Robot Vacuum Cleaner can be controlled remotely via the TUYA Smart app. You can also easily set all your Cleaning Schedules here, so that you can relax on the couch and your Robot takes care of your cleaning job at fixed times.

3-in-1 Formula

Always keep your home clean with the CleanDays D2-001 3-in-1 Robot Vacuum Cleaner.

Ultra-thin Design

Due to the Ultra-thin Design, our Robot easily fits under benches and cupboards.
Frequently Asked Questions
What is the delivery time of CleanDays?

We use an ''Ordered before 23:59, delivered tomorrow'' guarantee. This only applies on working days. We will always do our best to ship the order the same working day. Orders placed on Saturday will be shipped on Monday. Shipping is always FREE in the Netherlands and Belgium.
Can the robot vacuum clean at night?

Yes. You can set the robot vacuum cleaner to clean at your own desired times. You can also choose to have it cleaned at night or when you are not at home.
For which floors can I use the Robot Vacuum Cleaner?

The Robot Vacuum Cleaner is suitable for wooden floors, low-pile carpet and hard floors.
Does the Robot Vacuum Cleaner make a lot of noise?

This is great. When designing our Robot Vacuum Cleaner, the possibility of dampening the noise level as much as possible has been carefully considered. We succeeded with a noise level of only 56 dB, comparable to a microwave oven. This prevents you from being disturbed by the vacuum cleaner at home.
Can the robot vacuum cleaner also go over the carpet?

This is certainly possible! The robot vacuum cleaner can only bridge low short-pile carpets up to 1 cm.
I bought the robot vacuum cleaner, but I can't quite figure it out yet.

No worries. We have listed the most common issues for you on our FAQ page.
Is the CleanDays robot vacuum cleaner suitable for pets?

Of course. Dogs and cats leave the robot vacuum cleaner alone because the robot vacuum cleaner makes virtually no noise. In addition, all animal hairs are firmly vacuumed up so that no animal hairs can be found on the floor.
Energy efficient & whisper quiet

Not only good for the environment, but also for your wallet!

The CleanDays D2-001 is designed to be very energy efficient. Good for the environment and, not unimportantly, your wallet. This model Robot vacuum cleaner has a long battery life and automatically returns to its charging station after cleaning. Moreover, this Robot is whisper quiet despite its 2000PA powerful suction motor. During cleaning, the CleanDays D2-001 Robot Vacuum Cleaner does not exceed 55 decibels, so you can work undisturbed at home or relax completely.

Whisper quiet
Energy efficient
2000PA powerful suction motor
Smart Sensors

An advanced infrared system offers the CleanDays D2-001 excellent navigation and protects the device against collision and fall damage.

Hard floors & Low pile carpet

The CleanDays D2-001 cleans your entire room in 120 minutes with the 4400 mAh powerful battery.

Suitable for most floors

The CleanDays D2-001 is suitable for most floors, such as Wooden Floors, Hard Floors and Low Pile Carpet.

Many operating options

The Robot can also be operated with Amazon Alexa & Google Assistant Voice Control. Make the Robot start and stop using just your voice command.